This morning I went to uni for a 9am seminar only to discover that it wasn't on and I was the only idiot who turned up. On the walk back home, feeling very sorry for myself I popped into River Island to take a closer look at the Rihanna collection, which ended up in me buying three items and absolutely LOVING pretty much every item.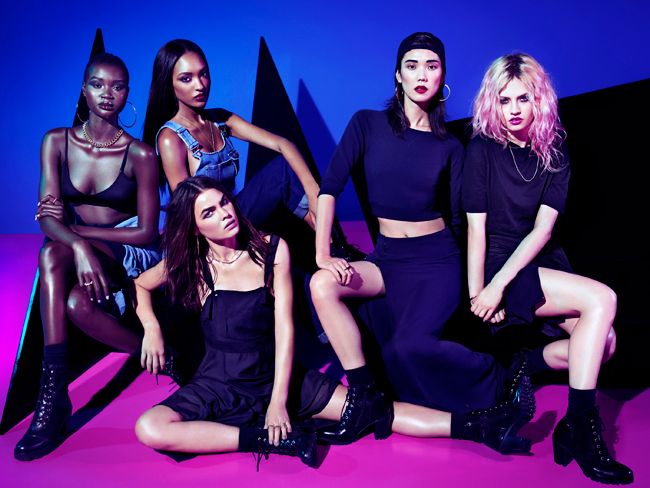 The collection is very reflective of Rihanna's style, however slightly more muted so that anyone can pull it off. There's a mixture of extravagant pieces like the silk t-shirt dress, and simple pieces such as vests and crops. I bought two basic tops, both with a bit of a twist and a gorgeous maxi dress.
I absolutely adore this t-shirt. When I first picked it up I didn't realise it had a slit on the side, but after trying it on I thought this added so much to what could be just another plain white t-shirt. I can now dress this up or dress this down - perfect for summer.
Again this top is pretty basic, but I think the yellow colour adds that something special making it a must-have. The yellow used in the collection follows the currently very popular neon trend, but the colour is quite a muted version of neon which I haven't seen anywhere else on the highstreet.
Sorry for the awful photo, but this is the gorgeous maxi dress! The one sided split and spaghetti straps give the dress an expensive look, even though the dress is in jersey material. The detailing in the back of the dress is going to be amazing for a nice event once the weather is a bit warmer.
And also because I spent over £60 I got a free copy of this months ELLE, featuring Rihanna on the cover.
Take a look at the whole collection
here
.